As a matter of fact, your mom has been toiling all day around. This is to fetch you, with the best of everything. Be it working so hard at the kitchen-place or slogging her sweat out at the work-place, she does it all, keeping the best of your interests in mind.
Hence, for this particular season, we have included some of the super-stylish jewelry gifts, forming a part of the Mother's Day blog.
Pendant and necklaces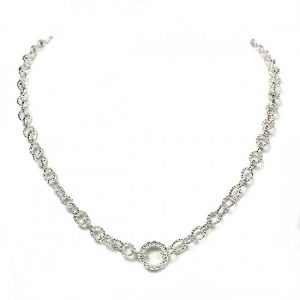 This is a fabulously designed white gold necklace with the ethnic pendant attached to the same. The pendant follows an exquisite vintage design. It is a marquise-shaped leaf detailing. You have diamond stones adorned, the free-style way. More than 140 carats of stones are used, to have the extremely stylish pendant designed. The necklace cum pendant is a signature piece, you can gift your mom with. To celebrate Mother's Day in style.
Bracelets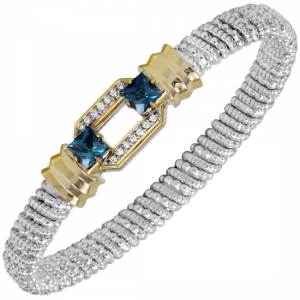 This is a majestic Vahan styled bracelet that comes to you, in all its richness. It is a 10 mm bracelet with fusion of metals, added to the setting. A magical combination of Vahan styled sterling silver, 14K yellow gold and diamonds bracelets form a part of the design outlay. Diamond stones adorn the posh set of pearls that are placed at both the ends of the charming bracelet. Your mom is going to be taken in, by a sweet surprise, the moment you gift her with one.
Sapphire Earrings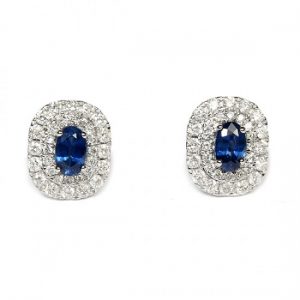 Blue sapphires have always been in vogue, when it comes to creating luxurious forms of jewelry. Why not woo your mom by gifting her with a pair of 14K white gold sapphire earrings? The dainty pick on ear studs is something your mom is going to fall in love with. The ribbon detailing adds to the posh outlook, on this form of jewelry.
These are the trendy jewels brought to you from the Mother's Day blog.
Hudson Poole deals with signature pieces of gold, silver and diamond jewelry since decades. To reach the posh store online, type in https://www.hudsonpoole.com/.