Online shopping is no rocket-science. Online shopping for a flight, concert tickets, smartphones, clothes, and books, etc. is quite common. But, when it's about something as expensive and sentimental as diamond engagement rings, people begin to hesitate. Online shopping of a diamond ring is certainly cheaper than buying from a physical store. You need to know the nitty-gritty of a diamond to buy the perfect diamond ring.
How to Buy an Engagement Ring Online?
Clouds of confusion may surround your mind when you're planning to buy engagement rings online. But here are some tips to clear off your doubts.
1 – Buy from Reputable Online Jewelers
The first thing you should check if the website is legitimate. Read online reviews of that seller, check for their full address on their site. Request documentation of a diamond ring you're going to buy before purchase. It's obvious to be skeptical while you shop diamond rings online, but a reputable online jeweler will cover these –
They provide you a certificate of a diamond from a gemological laboratory. The document is evidence that the stone is genuine, and it displays characteristics of a diamond.
They will safeguard your shipment with insurance, proper tracking, and will ask for your signature. So, if the stone gets stolen, you won't have to pay a penny.
They offer a no-questions-asked return policy, which will be hassle-free. You can return the ring if you don't like it or it doesn't fit you, and you will receive a full refund.
Therefore, buying from a reputable online seller will ensure the absolute safety of your engagement ring and your money.
2 – Set an Affordable Budget 
You can buy a Halo style diamond ring from the price range of $1000 to $10000, and it goes on. It helps when you study your finances and set a price bracket that fits your budget. If you know your budget before purchase, then you only see rings that you can afford. You will not get attracted to buy a ring out of your budget because you will not even see it. Keep in mind to get the final price before you finalize the purchase. You can also get idea about price and styles from your nearest jewelry store in Tuscaloosa AL, Birmingham, Montgomery, Northport, and Brookwood, Alabama. Since the postage charge, tweaks to final design, will add a layer of price, ensure that it fits in your budget.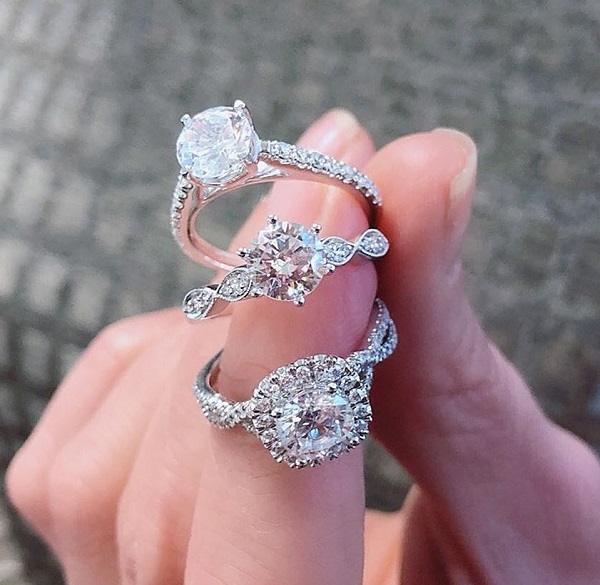 Also, consider how much your wedding may incur, and accordingly, you can spend on buying an engagement ring. Your engagement ring is only one of the first expenses, and others will follow with your married life.
3 – Decide Ring Style and Size of the Diamond
If you are buying diamond bridal rings for women, then you should know the taste of your future wife. And if you're purchasing diamond wedding rings for men, then you ought to know what style of ring your husband will cherish. Ask your fiancée's friend about what they like or bring it up in a conversation as you're passing by a jewelry store in Meridian, MS and Columbus, Mississippi. Ring bands can be gold or platinum and ring can be solitaire or multi-stone. It's essential to know the taste of your partner to buy a perfect ring.
When it's about your Vintage style engagement ring, the size of the diamond is a crucial factor. You can get a small stone with high quality of color, cut, and clarity. Or you can buy a bigger stone with an average quality of four C's. Color, clarity, carat, and cut of the diamond affect its price. It would be best if you decide what's more important for you and purchase a ring that fits your budget.
To Conclude
You can save from a few to thousands of dollars when you're purchasing an engagement ring online. You can educate yourself by reading the tips mentioned above, and nothing can come in your way to buy the perfect engagement ring.